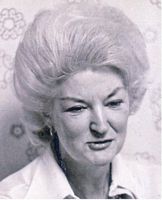 Patricia E. Williams, 88, of Utica died Wednesday, October 3, 2012 at Katherine Luther Residential Health Care.

Patricia was born on October 25, 1923 in Utica, the daughter of Carroll and Rose (Albicker) Quinn. She was educated in local schools. On November 13, 1943, Patricia married George H. Williams in Corpus Christi, Texas. The enjoyed a blessed union of 58 years prior to his death in 2001. Patricia was a secretary employed with Eden Park, Presbyterian Home, and retired from Faxton-Children's Hospital. She was a member of Historic Old St. John's Church, a former member of Business and Professional Women, League of Women Voters, Zonta Club of Utica and the Ladies Guild of St. John's and its funeral choir.

Patricia was a devoted wife, mother, grandmother and great grandmother who loved her family. A kind, social and gentle woman, Patricia enjoyed humorous and spirited conversations with her family and friends.

Surviving are her children, Mary K. Williams, Miami, FL; Peter W. (Deena) Willliams, Madison, WI and Jeffrey J. Williams, Whitesboro; brothers, Edward J. (Dolores) Quinn, Clinton and James (Rita) Quinn, Utica; sister-in-law, Joanne Quinn, Penn Yan; cherished grandchildren, Rachel, Elliot, Joshua and Bryan; two great-grandchildren, Allison and Ella and many nieces, nephews and cousins. Patricia was predeceased by her infant son, Michael Carroll Williams, brother, John Quinn and two sisters, Maryrose Schmidt and Peg Steele.

Remembrances in Patricia's name may be made to the Historic Old St. John's Church Memorial Fund or the Utica Public Library.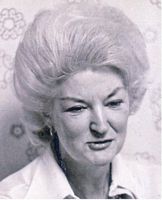 Relatives and friends are invited to attend a Mass of Christian Burial to be celebrated Saturday at 9:30 a.m. at Historic Old St. John's Church. Interment will be in Mt. Olivet Cemetery, Whitesboro. There are no calling hours.
I worked at Eden Park with Patricia in the late 70''s and 80''s. I remember her kindness and how she would do her job "top notch" or not at all. She was a great person all the way around. She was always so upbeat and cheerful and, had a great sense of humor. To Patricia''s family, I would like to extend my deepest heartfelt condolence in the loss of such a kind woman as Pat.
Posted by: Judith Williams | Friday, October 05, 2012
Post a Message of Sympathy
DO NOT SUBMIT information that you do not wish made public on this site. We review all submissions and reserve the right to reject any messages.